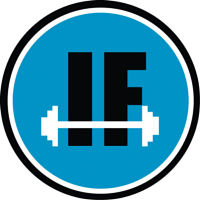 If You Have Enthusiasm, A Positive Attitude, A
Few Basic Fitness Skills, And Want to be a Teammate on a growing team then we have a Fun, Fulfilling and Rewarding Position Just For You!
Fair Warning
Our hiring process is not quick and easy! We are going to ask you to jump through a few hoops to prove you have the character as well as demonstrate that you align with our mission and vision.
You will have at least 2-3 interviews. We take our time to make sure you are someone we want to invest our resources into. You must have what it takes to be a part of Team IF…we do not want just anybody! We want a team member willing to grow with IF for years to come!
Our Mission
Our names are Jim and John Olson, and we own and operate Individual Fitness. We are looking to expand with your help as a vital team member. We focus on helping individuals achieve a healthier lifestyle by following our system. We can't do it alone and need your help right away because business is BOOMING!
We offer the best private one-on-one personal training by providing individualized personal fitness, nutrition, and cardio plans. We educate, motivate, and provide accountability for clients wanting to improve their lives through health and fitness.
All clients who start with our program receive nutrition counseling, nutritional supplements, monthly fitness assessments, and weekly training sessions here at Individual Fitness.
If you are hired for this position, you'll begin training clients in our studio 5 days a week for 7-8 hours per day (a.m or p.m.).
Bottom line: Our company offers a professional, motivating, fun and goal-orientated environment. You will have the opportunity to learn the inner-workings of a successful personal training studio, and the potential to operate one of our future locations.
Tasks You'll Be Expected To Perform
Develop individualized and comprehensive health and fitness programs for clients. You'll receive coaching and training on our system and program.

Tracking client progress. It will be your job to hold the client accountable to ensure the best results possible. You will accomplish this by reviewing their exercise program and nutritional journal weekly.

Perform fitness evaluations . Every 30 days you will be expected to re-assess each client's body composition measurements, heart rate, and various strength and endurance tests.

Demonstrate proper exercise instruction. This is a big one. We need you to be able to provide proper coaching, instruction, and motivation during a client training session. You will educate, demonstrate and provide appropriate exercises for our client's goals.

Provide ongoing health and fitness education. Our clients rely on us to service all of their health and fitness needs. It is your job as a fitness coach to provide our clients with health and fitness education on various topics that empower them to lead healthy lives forever. You'll be provided with educational tools and resources, be expected to study them, and speak about them with our clients. We also spend time covering this in our weekly staff meetings.
Required Skills
These are the skills you must already have in order to qualify for this position:
Good communication skills. You will be talking with clients, who are VERY important to us. You must be comfortable conversing in-person and on the phone, and know how to conduct yourself professionally and deliver clear instructions to the clients. We'll teach you everything you need to do during a training session, but we can't teach you manners and professionalism.

People skills and personality. You must LOVE working with people! You must be comfortable and enjoy working with people. This is an exciting studio and you must be able to show our clients energy and enthusiasm while working with them.

We are looking to hire the right person as quickly as possible. If this is what you are looking for, apply by emailing your resume today to [email protected] or [email protected] and we'll contact you by phone!